Everything just happened; my plan was different, but then the album wrote itself. I was merely a steward and spectator. That was unexpected.
The goal was to make a solo album inviting my friends to play on. Then I was asked to write a song for the Learn Festival 2015 in Lucerne (lernfestival.ch). And that's when the muse took over. Everything just happened, the songs and lyrics wrote themselves, I just followed my inner voice and this is what came out: The album "Unexpected"
To Perform is my absolute biggest passion. I love the conversation with the audience when expressing myself on stage; and the size of the venue does not matter: Whether it is the Boston Music Awards, the Genghis Cohen in LA, or a small café in Paris, to converse musically with my audience is always and all ways a bliss.
Writing is my passion number two. I explore many musical styles; my favorites are the genres of Pop, Rock, Jazz, and Film. Early and long influences in my writing are the Beatles, Freddy Mercury, and James Taylor. It is the story behind every song that fascinates me and that makes me want to write and sing a song.
Teaching is my third passion. Giving back to say Thank You. What goes around comes around. Teaching is the one obligation that we all have toward our next generation; it is our duty to pass it on, as we have received it.
________



From Olsberg, AG, Switzerland

Lived and worked in the US from1997-2009, presently in Switzerland

Performed with Brigitte Nielsen, Jim J. Bullock, Fito de la Parra

Worked with Jessica Alba, Marcia Cross, Phil Giffin, Suzy Shuster

Shared the stage with Paulo Mendonca, Kean, Blue Man Group, Tribe of Judah

Licensed Songs to Stephen J. Cannell, Pathfinder Home Ent., Glaxo Smith Kline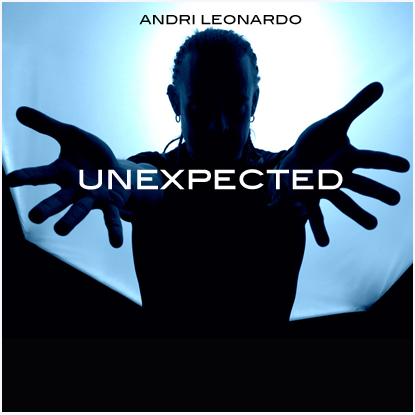 Track listing
1 What I feel 3:21
2 Gap Guess & Converse 2:49
3 Reflections 3:26
4 A Little Longer 3:23
5 Wakefulness Of Change 3:39
6 The Learning Song 3:15
7 Where Is She 3:10
8 Libertà 3:37
9 Memphis Tennessee 2:53
10 A New Day Has Broken 3:34
Total Time
33:09

Release date
30 July 2015

Label
Doodeen Rekords (indie)
CZZ Music Publishing

Listen
click here

Listen/Purchase
cdbaby.com/cd/andrileonardo

________

Contact
+41 79 645 3625
music@andrileonardo.com
Web sites
www.andrileonardo.com
www.devas-music.com